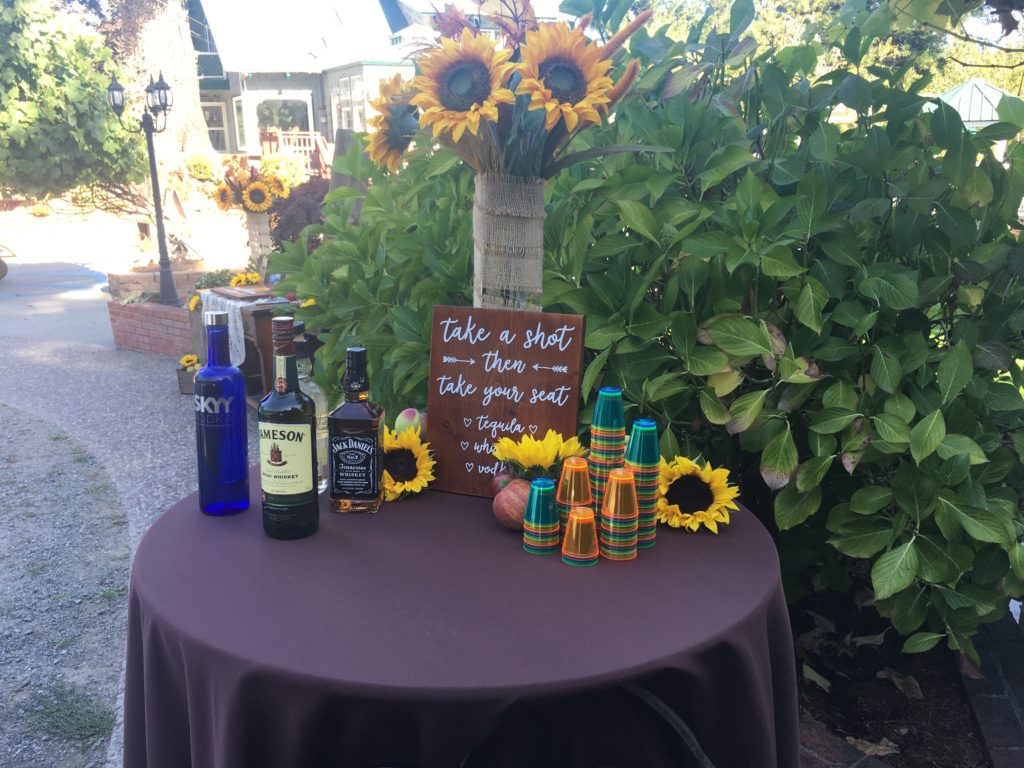 Wedding planning can be so overwhelming. This couple allowed their friend to dress up their wedding. What an amazing job.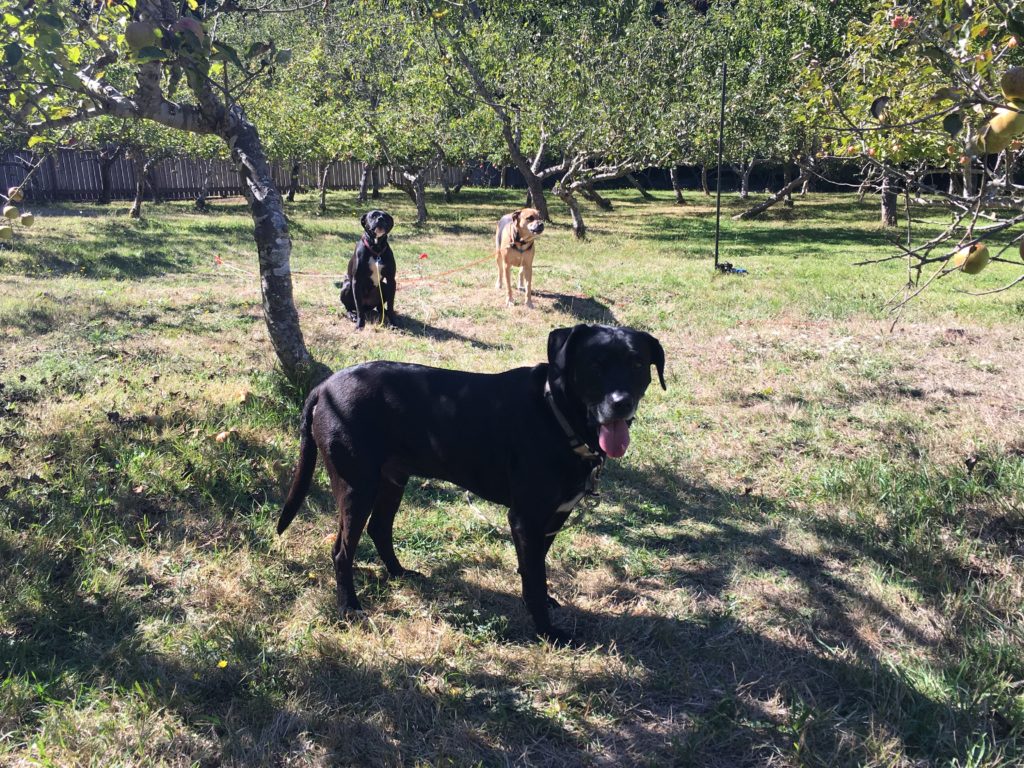 For this couple, dogs were important to them. It made sense to include them. Tie-downs in the orchard allowed for the canine guests to be accounted for during the ceremony.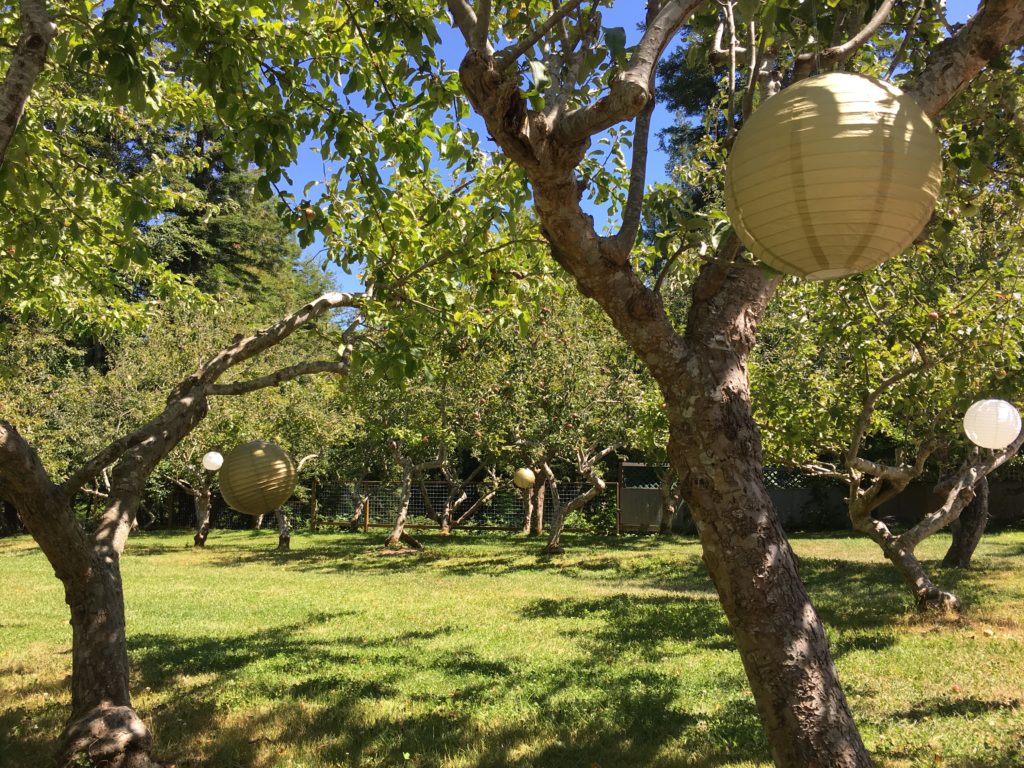 We welcome the "do it yourself" bride. This simple idea just looks fantastic. It customizes the orchard.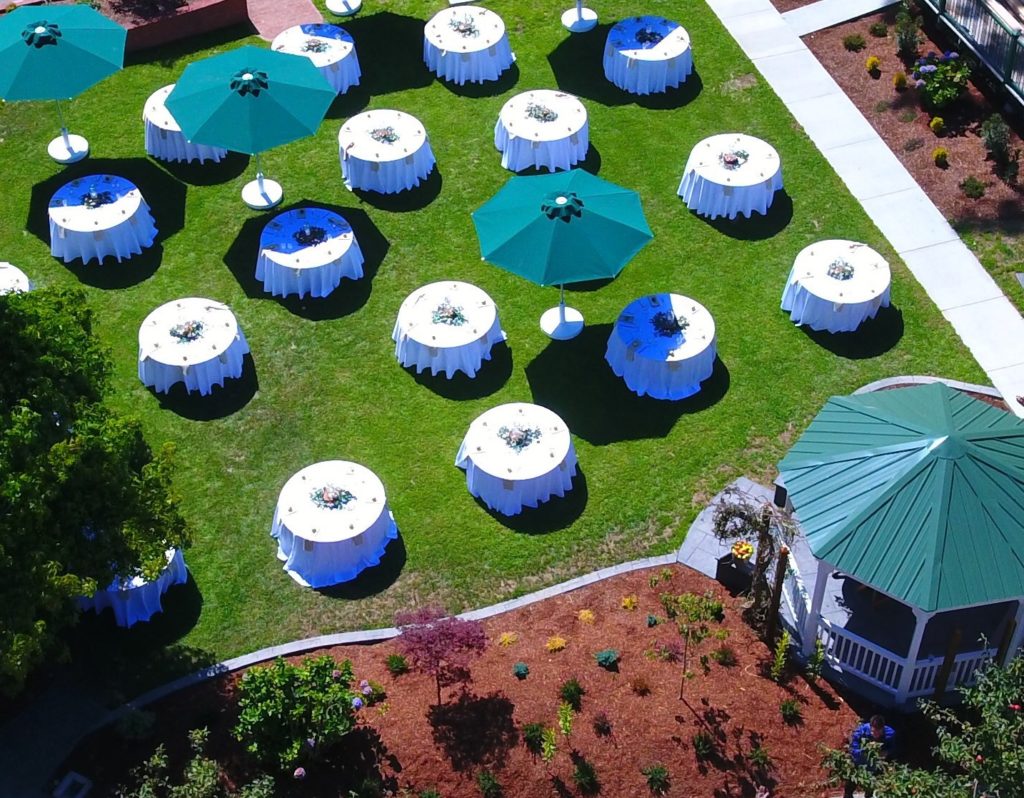 We enjoy the creativity our brides and grooms bring as they envision and create an event that reflects their union. This couple made great use of the area in front of the gazebo. And then, they put the "Mr. & Mrs." table in the gazebo. It was such a great idea.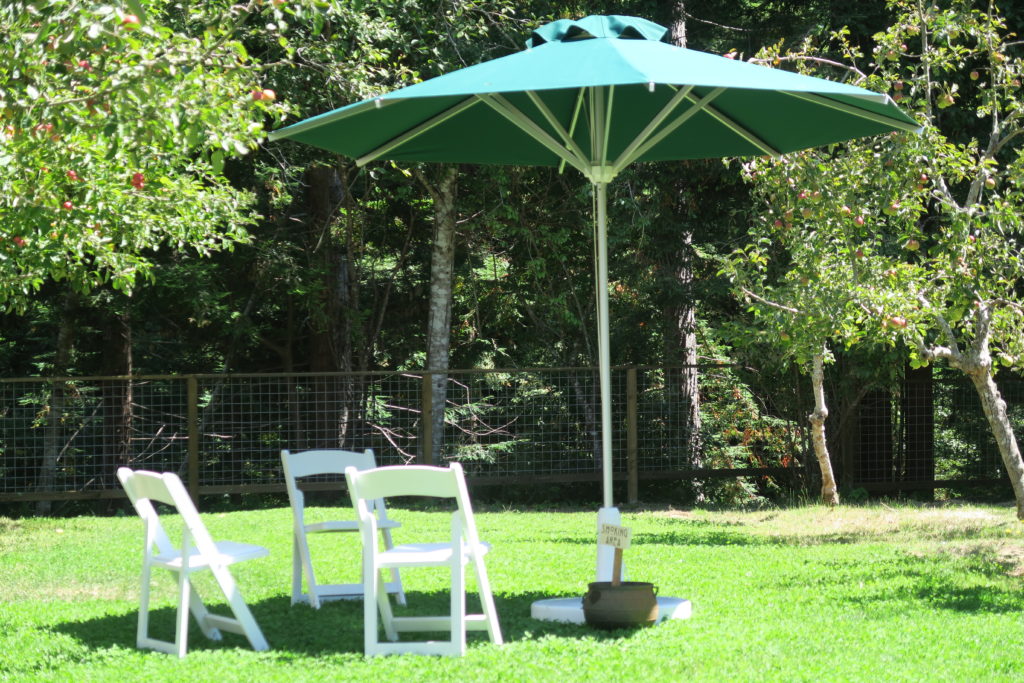 It was a warm day and this couple created a cute smoking area in the orchard.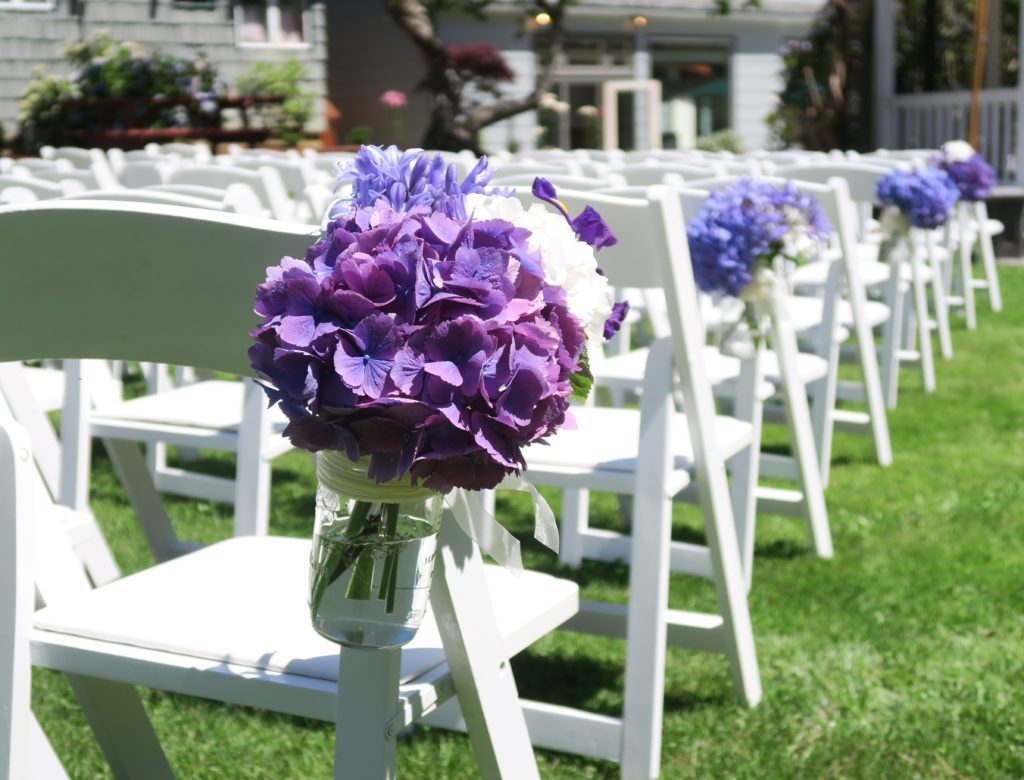 The hydrangeas were in bloom. We had so many that this bride was able to use them as flowers for her wedding. If we have it, we are likely to let you use it.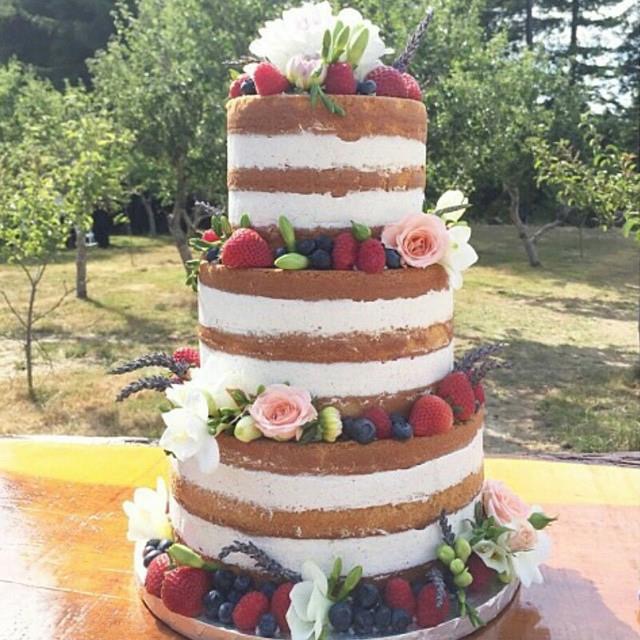 This naked lavender cake was such a winner. For local humboldt couples, it was the Boujie Baking Co. that created this amazing cake. It tasted as good as it looks.