Our life revolves around an orchard. It is a challenge. While our orchard is not large enough to be truly commercial, we do have all the issues that arise in a coastal apple orchard. To help with the labor of caring for the orchards, we have enlisted the help of sheep, ducks, and livestock guardian dogs.
The orchards are surrounded by redwood forests. Bears and deer, left unchecked, are hard on the trees. Basically, the orchards need protection from this wildlife. We pondered using fencing but decided to use livestock guardian dogs.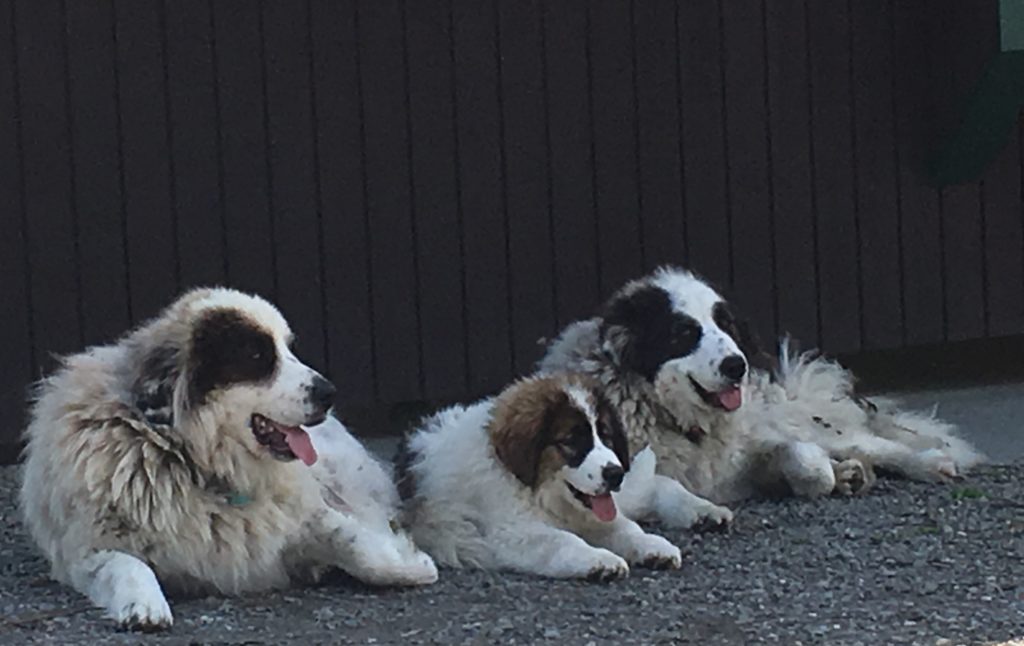 Apple trees are notorious for having issues with pests. We are not certified organic but we did not want to spray with chemicals. Instead, we use ducks to keep the pest population down.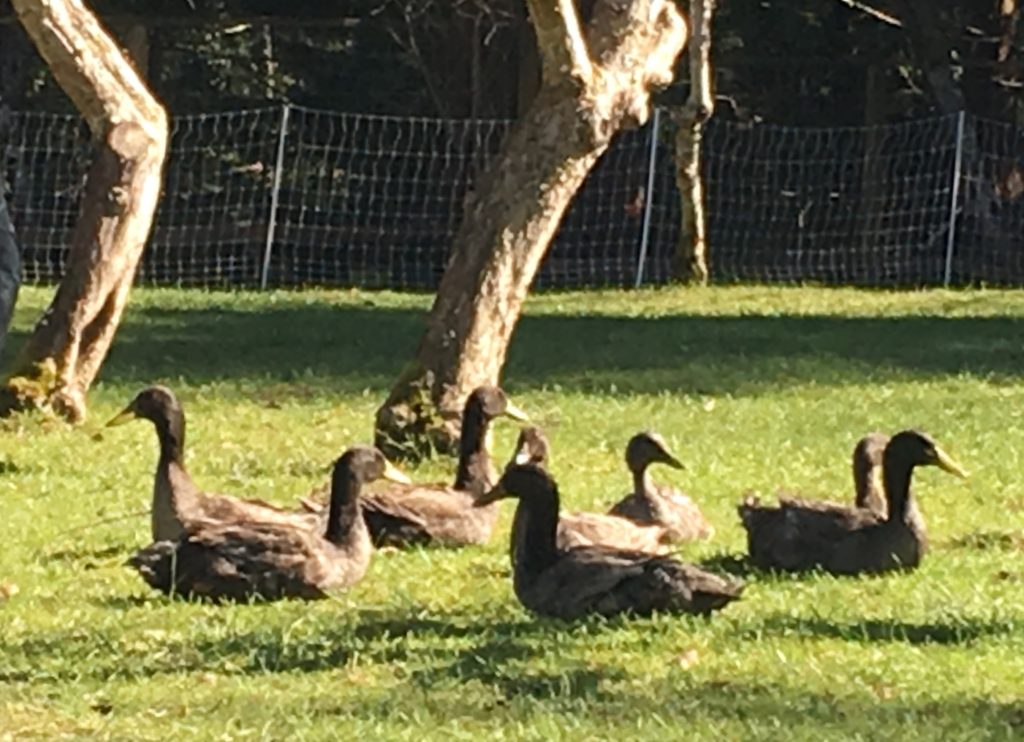 Keeping the orchards tidy is a difficult chore. Before a wedding, we mow the orchards. However, for the rest of the year, the sheep keep the grass down.